Graduation
The 2024 graduation ceremony has a tentative date of May 31, 2024. More information will be posted here as it is confirmed.
Congratulations to the VVS Class of 2023!
Colin Fearing (Class Valedictorian)
Colin joined Vista Virtual in the 10th Grade, mainly for the flexibility to work on his many side projects in film, computer games, and visual communications. He is a lifelong maker, with projects ranging from an augmented reality photogrammetry app to multiple CGI  films to his town's biggest blanket fort.
Colin considers himself highly-motivated, hard-working and  conscientious – except when it comes to waking up early. When not using Blender 3D and generative AI to create images, he likes to paraglide, unicycle and explore the mountains of Canmore. He would like to thank his family, friends and VVS teachers for their encouragement, support and putting up with so many of his crazy ideas. Colin plans to attend the University of Alberta for Computer Science, ideally to combine machine learning with special effects for the film industry – and because fake explosions are just so cool!
Rim
Rim is extremely passionate about her job as a dental technician. Her ultimate goal is to pursue her dream of becoming a successful dental technician and continue to grow in that field. In Rim's free time, she likes to go skating, skiing, and kayaking.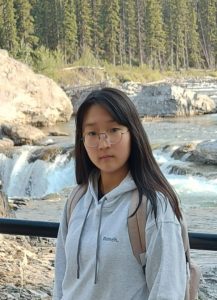 Keira
Ali Bassot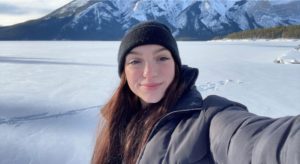 Zachary Bedair
Zachary is passionate about all things historical! He is especially interested in military history and has quite the collection of military artifacts. Zachary plans to study history at the university of Calgary and eventually continue his studies in Egypt at the university of Cairo where part of his family is from. The world awaits you Zachary. Can't wait to see all your successes!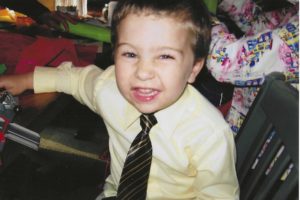 Rowan Blackbeard
Chloe De Coene
Since finishing high school in January, Chloe is now attending Mount Royal University. So far, her plans in life are to travel, specifically to Europe, and attend more Taylor Swift concerts.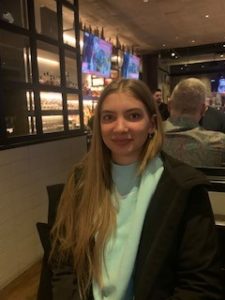 Patricia D.
Patricia is a chef who is planning to start her own business in lashes.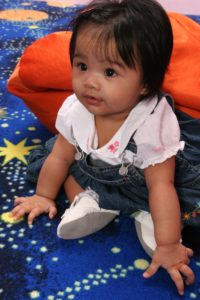 Aditya Deelwal
Aisha Farooq
When COVID-19 struck and disrupted the world, she made the decision to join Vista Virtual School in grade 10. The flexibility it offered was a lifeline, enabling her to navigate the uncertainties with a sense of control and purpose. However, she must admit that the journey was not as smooth or easy as she had envisioned. It was during those challenging moments that her mom, dad, and sister became guiding lights, helping Aisha find the strength to persevere.
Aisha's dad, her rock, consistently reminded her of her abilities and untapped potential. Whenever she felt down or doubted her capabilities, he would lift Aisha up with his words of encouragement. His unwavering belief in her became the fuel that propelled her forward, even when the path seemed uncertain.
Aisha's mom, with her unwavering dedication and relentless pushing, pushed Aisha to do my best. At times, she may not have fully appreciated her constant nudging, but looking back, Aisha realizes the profound love and care she poured into shaping her future. Her mom's drive to see her succeed has undoubtedly made Aisha a stronger and more determined individual.
Amidst it all, Aisha's sister stood as an unwavering pillar of emotional support. She offered a listening ear, a shoulder to lean on, and a compassionate heart whenever Aisha needed it most. Her sister would always listen to Aisha's rants whenever she was down. Her understanding has been instrumental in Aisha's ability to navigate the ups and downs, and she is forever grateful for her sisters unwavering presence in her life.
This fall,  Aisha will be going to the Schulich School of Engineering at the University of Calgary to pursue software engineering. However, her aspirations do not end there. Aisha has her sights set on medical school, where she hopes to make a difference in the lives of others.
Mohab
An Egyptian immigrant , a youth climate advocate and a youth spokesperson on future generations during the Conference of the Parties 27 . From Canada to Egypt , Mohab always strives to transform the community around him , in order to implement a much more equitable future .  His personal quote is: "Not only Youth are the future leaders, but also they are the current changemakers."
Emily Hamer (Pembina Hills Citizenship Award Winner!)
Apart from her studies, Emily is a member of the Vohon Ukrainian Dance Ensemble in Edmonton. She dedicates most of her time to practicing and performing at various festivals and events. During summers, Emily enjoys water activities like wake surfing and swimming at the lake. She also cherishes spending time with her pets. Emily is thrilled to start her Bachelor of Science in Agriculture at the University of Alberta this fall and can't wait to explore the opportunities that life has in store for her!
Lamar Hamid
Lamar joined Vista Virtual School at the beginning of her high school journey primarily to provide her with a flexible schedule and unique environment that would not be possible in a traditional classroom setting. When she is not studying, she enjoys traveling around the world and volunteering in her local Muslim community.
This fall, Lamar will commence her studies in engineering at the University of Calgary where she plans to earn a degree in biomedical engineering. This, she feels, will provide her with the opportunity to integrate her passion for medicine with the engineering setting that she has always envisioned herself in.
Lamar would like to thank her parents for immigrating to this country in 2005 to provide her and her siblings with endless opportunities as well as her older sister for being there for her every step of the way. It is their continuous support that has made her achievements thus far possible, and for that she is grateful.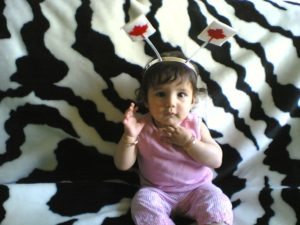 Anni Heinikainen
Anni can barely remember a time in her life that she wasn't lacing up figure skates for practice. She fell in love with the fluid movement and artistry that can be achieved though dedication, skill, and passion. As she developed in figure skating, she found herself gravitating towards the discipline of ice dance. Working her way up the competitive ranks through Skate Canada, she eventually competed with her partner at the highest level of competition having had a chance to represent Finland. To accommodate her demanding training and competition schedule, Anni decided that Vista Virtual would be a great way to have the flexibility she needed in her school day and keep up her competitive average.
Anni is a regional coach for Skate Canada and will be going to U of C in the fall to study Kinesiology and Business in a dual degree program. She is continuing to compete on the Black Gold Elite 12 team for Calgary Synchronized Skating Club.
When off the ice, Anni loves to bake, spend time with her family, and workout. She loves to spend time outdoors; especially at the beach.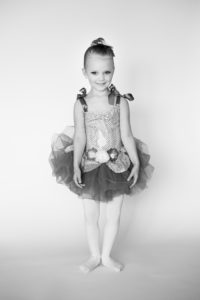 Jacob James
Elizabeth
When Elizabeth was 11, she lived in St. Lucia for a year. During this time she made a few friends and learned many life lessons.
In her free time she enjoys painting and drawing, and likes to experiment with different art mediums. Elizabeth also plays piano, and is learning to play bass and guitar.
She also enjoys doing special effects makeup and is thinking of going into makeup artistry.
Elizabeth finds paleontology and forensic anthropology fascinating and likes learning more about subjects that interest her.
Amritpreet Kaur
Amritpreet has learned a lot and faced many problems throughout her journey at Vista Virtual School. Though she is glad to say she was able to make it with the help of her teachers and their kindness. She wanted to thank her teachers for always supporting her.
Amritpreet wants everyone to know that although it seems hard in the beginning, you can get through it with hard work and effort.
Austin Keffer
Carson Marr
Carson loves fishing and online school has given him much more time to be independent and be out in nature. He also wanted to say that he loves his girlfriend.
Leona Marshall
Leona Marshall is an artist, reader, animal lover and a lover of the great outdoors. Like her twin brother James she is a member of the 31st St. Cyprians Rover Crew and a leader with the 31st St. Cyprians Beaver Scouts. She has achieved her Chief Scout Award and Leona is now working on her Rover Section Award.
Prior to her mom's passing in grade 8 Leona was an honours student. Losing her mom knocked Leona off course and she needed some extra time to finish high school and find her way again. Through her own strength, perseverance and some help from others, Leona has completed high school and she is now ready to jump feet first into the next chapter of her life.
Leona will be starting university this fall at The University of Calgary with the dream of working as a child psychologist. Leona loves working with dogs and works in the dog agility training world. She would like to continue her work with dogs in the future but she would like to train and utilize dogs for therapy purposes as dogs can play an important role in the healing process and in general are an important part of people's lives. She hopes to travel when possible, as much as possible, and wants to adopt a puppy as soon as possible.
James Marshall
James Marshall is an avid gamer, outdoorsman and cooking show enthusiast. Like his twin sister Leona, he has achieved his Chief Scout Award, he is a member of the 31st St. Cyprians Rover Crew and a Leader with the 31st St. Cyprians Beaver Scouts.
When James and Leona were in grade 8 their mom passed away from cancer. Their mom knew she wouldnt be there to see it but before her passing she was very clear on how important it was to her that all of her children graduate from high school and attend secondary school. It was especially important to her that James graduated because there were times when people thought he wouldn't graduate due to his severe ADHD. It took him some time to do it, but do it he did and he is proof that perseverance in the face of adversity, pays off.
The future is bright and James plans to work at becoming a multi ticketed tradesman like his dad and eventually wants to start his own business. In the meantime, he plans to play through several different games on his new computer that he received as a graduation present and he is proud to say he's a high school graduate.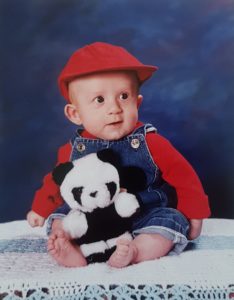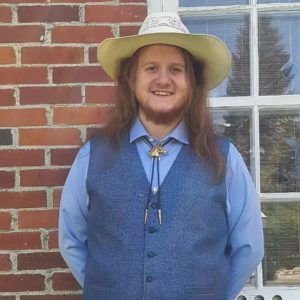 Chloe
Ethan Pansky
Gabrielle
Gabrielle is a swiss-canadian student who loves anime, legos, bike riding, and music. Gabrielle also loves Japan and hopes to go there in the near future.
Mosca S. (Pembina Hills Citizenship Award Winner!)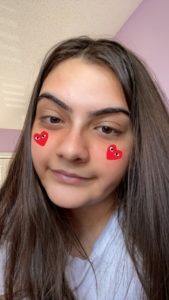 Ashton Thomson
Ashton is a multi-sport athlete in XC-skiing, Cycling and triathlon. She spends the minimal spare time she has life guarding and with her friends.
Angelina Vickers
Angelina comes from Cold Lake, Alberta. She started playing piano at the age of thirteen, and now has her Grade 7 Royal Conservatory Piano certificate. She began to take on her first piano students at age fifteen and has been teaching ever since. Outside of playing and teaching piano, She enjoys playing pool, and riding motorcycles. Angelina wants to go on to study music and work with children. She would like to thank her family for all the support, and being able to help guide her through her schooling.
Blake Winfield
Blake Winfield's life journey began in South Africa where he was born. He later immigrated to the UK and Canada, where he had the privilege of living and receiving education on three different continents. This diverse foundation in education and achievements has molded him into the steadfast entrepreneur and small business owner he is today.
Alyssa Wong
When the pandemic first began, Alyssa enrolled at Vista Virtual School in June 2020. She has trained in martial arts for more than ten years and has helped new students acquire their methods by coaching them. Alyssa expresses her gratitude to her parents, brothers, teachers, and staff for their outstanding support, inspiration, and leadership throughout her road towards graduation. She appreciates having the ability to pursue a range of different classes and enjoys reading, cooking, and digital art. Alyssa wants to pursue a business degree.
Congratulations to the VVS Class of 2022!
We celebrated our second ever fully virtual online commencement ceremony on June 3, 2022.
Congratulations to our newest grads on your well-deserved success — YOU DID IT!
We wish you all the best in your next chapter!
Meet Our 2022 Grads
Peyton MacDonald (Class Valedictorian)
Vista Virtual School is proud to announce Peyton MacDonald as its Class of 2022 valedictorian. Peyton is a seasoned online student and has been with Vista Virtual since she was in grade 5. Her teachers describe her as friendly, polite, disciplined, highly-motivated, hard-working, and conscientious. Outside of her studies, Peyton is just as ambitious. Previously a competitive dancer, she is currently a competitive rock climber. She is close to her parents, siblings and grandparents. Peyton is a model online student who balances family, athletics, and academics while excelling in all areas.
Valeria Belyavsky
Valeria joined Vista Virtual School in 2020 in response to COVID after having attended five different regular schools and a stint of homeschooling all in a span of seven years. Valeria is very talented when it comes to procrastination, often finishing half a semester in the last week or two, for which she sincerely apologizes to her parents and teachers. Being an immigrant and seeing the sacrifices and efforts her parents made in moving them to Canada, Valeria realizes the importance of education in life. She plans to pursue studies in architectural technologies at SAIT and learn as much as she can from life.
Jordon Bourdages
Jordon completed a couple of classes with Vista Virtual School. Her Social Studies course was the last class she needed to graduate and she thought she wasn't going to graduate so she left during the first semester. It was only because of the best teacher in the world and the support of other teachers and helpers at Vista Virtual, along with the support of the loving people around her, that she was able to pick up where she left off and set herself on course to graduate. Jordon now realizes school is a key to feeling accomplished and good about your own life, and she encourages everyone to have goals that make your life better in some way and to always have courage.
Mikayla Dabash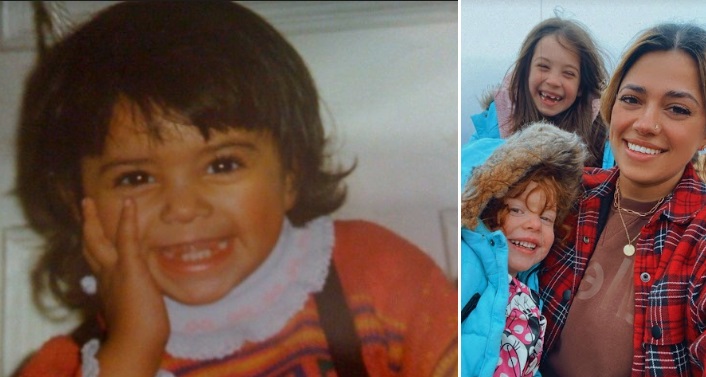 Mikayla joined Vista Virtual School to achieve her high school diploma. She hopes to complete her criminal justice degree at Mount Royal University and to someday have a career in law or law enforcement. Mikayla is a single mother of two daughters, who have been her biggest supporters since she began her journey to achieve her diploma. When at home, she loves to watch movies with her daughters and make TikTok videos for fun. Mikayla would like to give a huge thanks to Ms. Stacy Harper for always being understanding and present when needed. Her favorite course was Criminal Law. Her biggest achievement was completing her courses despite the many hurdles she faced. She also hopes to be the best possible role model for her daughters and wants to show them that it is never too late to chase your dreams and rewrite your story.
Cadence De Coene 
Cadence joined Vista Virtual School part time in middle school and transitioned to full time for grades 11 and 12. She liked the flexibility of it and felt she learned better doing school at her own pace. After graduation, Cadence will be attending Mount Royal University with plans to become a police officer in the future. Cadence is a dedicated triathlete and will continue to train after graduation. In the last three years, Cadence has spent a great deal of time in the Alberta Children's Hospital learning to live with ulcerative colitis. She has used this experience to become an advocate for people living with IBD and ostomies. Cadence is thankful for the support that everyone at Vista Virtual has given her throughout her high school journey.
Jeevanjot Dhaliwal
Jeevanjot would like to thank Vista Virtual School for its grace and dedication and helping her attend the school's graduation ceremony to celebrate the graduating class' hard work. Her favourite courses were Math 30-3 and English 30-2. Her hope for the future is to learn to accept the past, both the good and the bad, and to just focus on not making the same mistakes again. She believes that once you have accepted your past, you can live in the present and focus on the future to come.
Evan Didluck
Rinad Hamid
Rinad joined Vista Virtual School in grade 10 primarily to provide flexibility to her hectic schedule. She enjoys travelling the globe, having spent time in places like Norway and Dubai, which has allowed her to broaden her perspective and improve her mental well-being. When she's home in Calgary, she loves to volunteer with children in her Muslim-Canadian community and develop programs for them like movie nights, youth camps, and field trips. Having left the traditional classroom setting, Rinad was able to focus on her passions while still being able to complete her high school education.
While she would occasionally find herself in the grip of procrastination, Rinad learned the meaning of self-discipline, which will aid her in pursuing her studies in engineering at the University of Calgary. Rinad would like to thank her little sister and the teachers at VVS for helping her improve her time management and making sure she met her deadlines. Lastly, she would like to acknowledge her parents' decision to immigrate to Canada in 2005 in order to provide her with bountiful opportunities, for which she is grateful.
Abdelrahman
Abdelrahman joined Vista Virtual School during the summer after 10th grade. He has enjoyed the flexibility online school has given him. During his high school years, he worked as a pharmacy assistant on the front lines during the pandemic. He was also able to volunteer in many community initiatives and helped found a non-profit organization. Not only was he able to thrive academically in his last couple years, but it has also been a time of personal growth. He is grateful for all the memories these past few years have given him and is eager to start the next chapter of his life. Although he is not sure what he will be studying at post-secondary, he definitely sees himself in the health care sector. His advice to younger students is to take risks and not fear failure, and to see every day as an opportunity to better yourself.
Kensie Herben
Kensie attended Vista Virtual School for a number of courses and had a great experience with all her classes. Her favourite course from kindergarten through to grade 12 has been math. Kensie enjoys sledding, rodeoing, and spending time outside. Her goals for the future include building her dream house and finishing college. Kensie would like to thank all her teachers and Vista Virtual Support for helping with all questions and being there for any help she needed.
Christian Jorquera
Christian joined Vista Virtual in grade 10 as an alternative to traditional school, which he often found distracting. Although it wasn't always smooth sailing, Christian was able to keep moving forward due to the support and accountability of his teachers and parents. He would like to say thank you to everyone who helped him to get to this point in his educational journey. He knows that the positive and encouraging culture at VVS helped him to achieve his goal of obtaining his high school diploma.
Christian plans to spend some time working so he can explore his passions before attending post-secondary. He has recently been hired as a youth program assistant at his local soccer club, which he is excited about. He also plans to continue working on his podcast, La Musica, which reviews rap and hip hop albums.
Navkiran Kahlon
Navkiran is an outgoing and ambitious girl. She has been a student at Vista Virtual School since 2020 and has enjoyed working with such amazing teachers, who always helped her when she was having difficulty with something, for which she is beyond thankful. She is planning to attend the University of Toronto to become a physician's assistant. She will miss all her classes and teachers, as her online schooling was an amazing experience. Navkiran looks forward to taking everything she's learned and using it to the best of her ability in the future. She would like to thank her brother Sunny and her parents for always making sure she's doing her best and supporting her. She would also like to thank her grandparents, who are no longer here, for giving her strength and guidance through hard times. Navkiran is ready to start this new chapter in her life and watch where her life takes her. She wishes her fellow grads the absolute best!
Annie Liang
Annie joined Vista Virtual School to finish a course she needed. She didn't take a lot of courses at VVS, but she did enjoy the one course she took and the instructor was very helpful when she needed it. She is on the path of studying business administration. She would like to thank all the teachers, and everyone else for making this happen and she encourages her fellow grads to always follow your dreams and go catch the rarest Pikachu!
Robert McDonald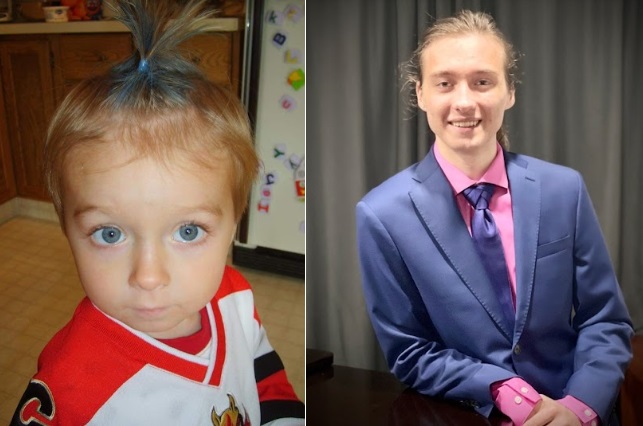 Robert is 17 years old and was born in Calgary. Once a sweet and loving young child who could charm all the ladies, today he is a young man of many talents. Robert's interests include trampoline and tumbling gymnastics, as well as singing. This last year he has been cast in numerous musicals with Calgary's esteemed Storybook Theatre. Robert has also won many singing competitions and has been chosen to participate in the Alberta Provincial Music Festival for the second year in a row.
Robert has been accepted by numerous universities in Canada and the United States and plans to attend Ithaca College in New York on a King's Scholarship to complete a Vocal degree in Classical Music Performance. Robert hopes to grace the stages of the world in his future, singing opera and performing in musicals. He would like to thank his family and friends for their support throughout the years and as he pursues his next adventure in life, and encourages his fellow grads, in the words of poet Ralph Waldo Emerson, to "live in the sunshine, swim the sea, drink the wild air."
Paige Mills
Paige joined Vista Virtual School in her grade 6 year. After returning to public school for grades 7 through 10, she chose to come back to Vista Virtual because of the COVID-19 pandemic. Paige's most memorable achievement is her medal of honour in the financial course of Oilfields High School in Black Diamond, AB. She found that the financial world is anybody's game, and as long as you are vigilant, take a few risks, and consider things carefully, you can have a successful life. She also learned that getting fresh air and staying active helps keep life balanced. That is why her favourite pastimes are hiking and being around horses. Whether it is riding, grooming, or climbing a mountain, she is always ready for an adventure.
In the future, Paige would like to be an architect. Combining her little knowledge of finance and her joy for the natural beauty of the world, she would like to make the world a better place through balanced designs combining mother nature and modern design. Finally, Paige would like to thank her kindergarten teacher for teaching her how to read, as well as her parents for supporting every path she chooses.
Dillon M.
Dillon has been with Vista Virtual School since grade 4 and has had a lot of good times with them. Some events he liked attending were going to West Edmonton Mall and going to the zoo with the school. Dillon joined Vista Virtual after his two older sisters switched from public school to home school and he wanted to join them. He wants to start his crane operating apprenticeship after he graduates.
Dillon wants to thank his mom for pushing him through it even though he hated it so much, and he also wants to thank his auntie Michelle for making sure he stayed on time and made him catch up after he got behind. Dillon is so excited to finally be done and be able to follow his passions in life. He would like to congratulate all the other grads this year and wish them a successful future.
Raelyn Nordgren
Raelyn is a very talented young lady. She is gifted in music and languages. She is currently learning Japanese. She grew up on a farm east of Lacombe. Raelyn started attending Vista Virtual School in grade 11, during the COVID pandemic. She enjoyed learning online at her own pace so she decided to continue as an online student. Her favourite courses are in psychology. She would like to thank her amazing teachers for all the support they have given her, particularly for all their time to answer and help her with her schoolwork and making sure she was successful. She would also like to congratulate her fellow 2022 grads!
Tristin Pandachuk
Riley
Riley has a short but sweet and powerful message to the graduating class of 2022: "Congratulations on graduating; you made it!"
And congratulations to you too, Riley!
Chamanjot
Chamanjot is very happy to graduate and move forward to new educational beginnings. School helped him learn how to communicate, be patient, and be more social. His goal in the next eight years is to become as successful as possible in his field of work. Cham recently started to make a decent income doing what he loves, but he's never going to settle. He wants more, and to show everyone who doubted him what he is made of. He believes that manifestation and hard work can move mountains, and that his work ethic and mentality have helped him see things and do a lot that no one gets to do in their lifetime. He is grateful for the foundation school helped him build, which will allow him to network and connect himself in the right way.
Janick Riesen
Janick is a kind and hardworking person. In grade six he earned an effort honour roll and later would get a top marks achievement for special projects for making a laser tag video game. Yanick constantly asks questions about the world around him and often wonders how things could be done better and how he can help.
Shir Rubin
Shir joined Vista Virtual School in the summer of 2021 and decided to continue her studies the following year because of Covid-19 and the platform's comfort and flexibility. Shir's most memorable achievement was taking five courses last semester, including Chemistry, Physics, Calculus, English, and Social Studies. Her favourite course was Calculus (Math 31) and the challenges it brought with it made it even more exciting!
Although when she was little she wanted to be a singer, her dream job now is to be a CPA and do what she loves best: working with numbers and solving problems. But singing will always be one of her greatest hobbies. Her goal is to make enough money to help those who need it most. Getting accepted to the University of Alberta proved to her that anything is possible if you set your mind to it. Shir would like to thank her family for supporting her and making sure she never felt alone.
Shon Rubin
Shon joined Vista Virtual school for one year this year because of the pandemic and found it to be a special way of learning. It was a weird step for him but he had to do it. Shon's most memorable achievements in this school are that he had an average grade of more than 85 percent in most of his courses and that he succeeded in the food courses, which were his favourite. He says it was a great feeling to do something truly different from the rest.
Shon's main hobbies are cooking, singing, playing guitar, working on building projects, and watching European soccer and NBA basketball. His favorite NBA team is Washington Wizards. Shon isn't yet certain choice about his future but feels sure he will try to choose something that he'll love and that will earn him a good salary. He would like to thank his parents and sisters who helped very much for this long time being at home, and his extended family that he loves so much.
Farah Sarhan
Farah is a dedicated and well-liked student who had some difficulties in her academic studies and turned to online learning. It was difficult for her at first, but as she persevered, she began to achieve great results in her online learning at Vista Virtual School. Farah tried her hardest to finish and graduate in exactly three years, and she succeeded. She is appreciative of all of the support and assistance she has received and would like to give a shout out to her parents and teachers.
Fatima Sarhan
Fatima enrolled at Vista Virtual School in an effort to progress in her academic studies in order to graduate from high school, and has achieved that goal by graduating from Vista Virtual this year. Fatima plans to continue her education at the University of Calgary in order to become a family physician. She is grateful that she was introduced to this school by her school counsellors because she would not have been able to fulfill her goals if it weren't for Vista Virtual school and her counsellor.
Fatima expresses her gratitude to all of Vista Virtual's supportive and wonderful teachers and counsellors, who have been a huge help to her since the beginning of her online schooling journey. She is also is grateful for the support she received from her family, helping her be successful in this part of her life.
Iman S.
After joining Vista Virtual School in grade 9, Iman experienced an evolution in her educational and academic learning capabilities. With online learning, she adapted to working with timelines and being consistent with individual study while benefiting from the support of the dedicated VVS support staff. Her initial reason for joining Vista Virtual was because her family was travelling abroad, but after her first year with VVS, she decided to continue with the program as it gave her a sense of independence in her learning. She discovered her passion for biological sciences, mathematics, and chemistry and now she intends to pursue chemistry at the University of Calgary. She is also passionate about the arts, having gotten the opportunity to experiment with her creative mind and access her artistic capabilities.
Among her educational achievements, a piece of wisdom she gained was acknowledging perseverance and being fearless about making mistakes. Those who make mistakes have a better opportunity to revisit and update their knowledge to secure future success. She thanks her mother for this advice, as she struggled to keep up with her studies while travelling. Her father shared personal and occupational life struggles, which motivated her to persevere. Furthermore, she would like to thank her family, friends, and teachers for their support in her learning experience. It has also been an honour for her to be alongside intellectual and hard-working classmates who have made her online-learning experience just as meaningful. She would like to congratulate her fellow graduates.
Sahil
Sahil is a student who had to struggle for his diploma, but for whom all the metaphorical blood, sweat, and tears paid off in a big way. Although Sahil had to enroll in Vista Virtual during his grade 12 year due to the COVID pandemic, he was glad, as finishing his high school education from the comfort of his own home was something he greatly appreciated. Sahil would like to thank Vista Virtual for allowing him to finish his courses over an extended period as this helped him greatly in being able to attain his diploma. Sahil would also like to especially thank his dad for helping him in his math and science courses. Without his dad's help, finishing these courses to attain the pride and joy that is his diploma would've been all the more taxing.
Rachel Stewart
Rachel has been attending Vista Virtual School for the past two years. She has enjoyed it, especially because for both years she was able to finish by April. Distance learning afforded her time to volunteer in various capacities. She volunteered during the pandemic at the Misercordia Community Hospital in Edmonton every Tuesday. She was also involved with the University Hospital Foundation's Festival of Trees, which raised $1.4 million for kidney care. She also enjoyed helping youth as an assistant coach for a local youth cross country and track team.
Rachel enjoyed all subjects, but her favourite was chemistry because she was able to quickly understand the new material and work quickly through the assignments. As she was able to finish in April it has allowed her to go straight into the workforce. In September she will be attending the MRI program at NAIT.
Hailey Tingley-Gauvin
Hailey registered for Vista Virtual School in 2020 in hopes of getting her diploma even though she knew it would take more than a couple weeks, months, and a few extra years to earn it. She never gave up on what she knew was her dream. She had amazing, patient teachers and staff who helped her constantly succeed at this goal. Now it is 2022 and Hailey has achieved that dream, something so important to her, with the help of teachers, family, and friends. She achieved something big, knowing that she can go further in life. Hailey takes her life to the next level with going to college to become an administrative professional. Her message to her fellow grads is simple: never give up on your dreams!
Veronica Tisor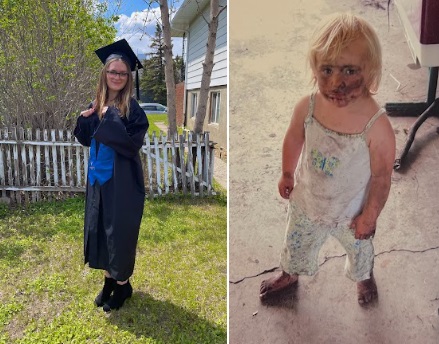 Veronica joined VVS in 2020, at a time when COVID was forcing many students to switch to online learning. In Veronica's case, she found she enjoyed online school and decided to find a school that was fully online. VVS was the perfect fit for what she was looking for and decided to complete her last few years of high school with Vista Virtual. In the short two years, she experienced so many exciting and new things, including courses like Forensics and Foods, which enjoyed most of all.
Veronica learned many new skills from her time at VVS, but most importantly it gave her the freedom and time to experience more things outside of school. With schedules being so flexible she found herself having more time to go out, find new hobbies, and have more time to do the things she loves. Veronica is very thankful for the opportunities she has had through her time here and wishes the best for her fellow graduates of 2022!
Anders Van Amsterdam
Anders joined Vista Virtual in grade 11. He switched to online learning because of the pandemic and the worry that in-person schools would be shut down again. He has enjoyed doing online schooling as it has let him work at his own pace and gave him freedom to do other things. He has a love for cooking and he really enjoyed all of the Foods courses Vista Virtual offers.
Anders is extremely grateful for all of the teachers who pushed him to complete his assignments and achieve the highest grades possible. He would especially like to thank Ms. Smith for her encouragement and conversations about food preparation, and also for her help with English 30-1. He looks forward to where the future will take him and is thrilled to be going to NAIT for Culinary Arts this fall to pursue his passion and dream job.
Karan Vishram
Karan made the switch to Vista Virtual in grade 10, and to this day he is happy that he took this route. He believes that Vista Virtual isn't just another school, but a learning space where students can feel that they can achieve anything, and a special school where the teachers and admin staff really want you to succeed every step of the way. Karan has had countless happy memories with Vista Virtual and just wants to say thank you to all his teachers. He would also like to thank his family, without whose support he would not be where he is right now. Karan plans to follow his dreams and to never give up because in this life anything is possible!
Shannon Wong
Shannon first joined Vista Virtual for summer school but enrolled as a full-time student in grade 12. Shannon is honoured to be Vista Virtual's Schulich Leader Scholarship nominee. She was awarded the Schulich Leader scholarship for chemistry at the University of Calgary but declined it in favour of studying engineering at the U of C, for which she was awarded the Seymour Schulich Community Service Award.
Shannon found online school to be quite challenging, but she managed to survive it with the help of her mother's encouragement, and some amazing teachers. She would like to express her gratitude to her parents for their continued support. She would also like to thank Ms. Aletta Seward, Ms. Darla Gunson, Ms. Diane Woodworth, Ms. Tanya Cole, Ms. Helen Hampton, and Ms. Shelley Rizzo for all their help and support through some extremely difficult courses. She would also like to express her appreciation to Mr. Frank McCallum for his help and advice.
In her free time, Shannon likes to go rock climbing, birdwatching, volunteering, and spending time with her family. She also enjoys playing music for fun and charity, having already obtained her licentiate diplomas in both violin and piano when she was 12 and 13, respectively. She looks forward to starting university in fall.
Zachary Wong
Zachary joined Vista Virtual School in June 2020 during the start of the pandemic. He has spent over ten years training in martial arts and has assisted by coaching new students learning their techniques. Zachary would like to thank his parents, sister, brother, teachers, and staff for their amazing support, encouragement, and guidance in his journey to graduation. He enjoys math and sciences and has appreciated having the opportunity to take a variety of different options. Zachary intends to pursue a degree in commerce.
Congratulations to the VVS Class of 2021!
Zachary Larsen (Class Valedictorian)
Between the year's English semantics, Social Studies blathering, physics confusion, and whatever else, Zach finds it easy to get caught up in small details, and so the chance to reflect and talk about himself is a welcome break.
Zach joined Vista Virtual in late 2013 to initially allow for a more flexible schedule as he adjusted to the new city he had just moved to, and to avoid, what he viewed as, the non-essential parts of school (group projects, oral presentations, PE's dance – who needs those?). While he was unable to escape dance and the month of procrastination leading up to it, these core aspects that Vista Virtual provided him, flexible schedules and no non-sense learning (if desired), proved to be invaluable in ensuring him that he will come out of school with the best education possible.
As he moves onto studying Chemical Engineering, he is confident that his time with Vista Virtual has prepared him for the coming years. This is also due, in no small part, to the wonderful help of the VV teachers/staff who, at large, answered his every question and concern, which was no small feat. None of this, however, would have been possible if not for the constant support and motivation that Zach's mother provided day in, day out for the entirety of his twelve year long education.
Makenna Berfelo
Makenna joined Vista Virtual School to complete CALM and Psychology 20 in her grade 10 and 11 years, but enrolled in Vista Virtual completely for her grade 12 year as a result of COVID-19. Makenna would like to thank all of the encouraging and helpful teachers she had the pleasure of working with during her time at Vista Virtual. She would like to also say a huge thank you to her loving parents for supporting her, especially in regard to all the changes to her education throughout her high school experience.
Makenna spent many years participating in the City of Calgary's marching band programs as a member of the colour guard section prior to the pandemic. Throughout her academic career, she has taken a lot of pride in her school work, especially in her science and social studies classes. In the recent years, she has taken great interest in learning about politics, environmental sustainability, and human rights. In the fall, Makenna will be attending the University of British Columbia's Arts Program, with intent to study Political Science.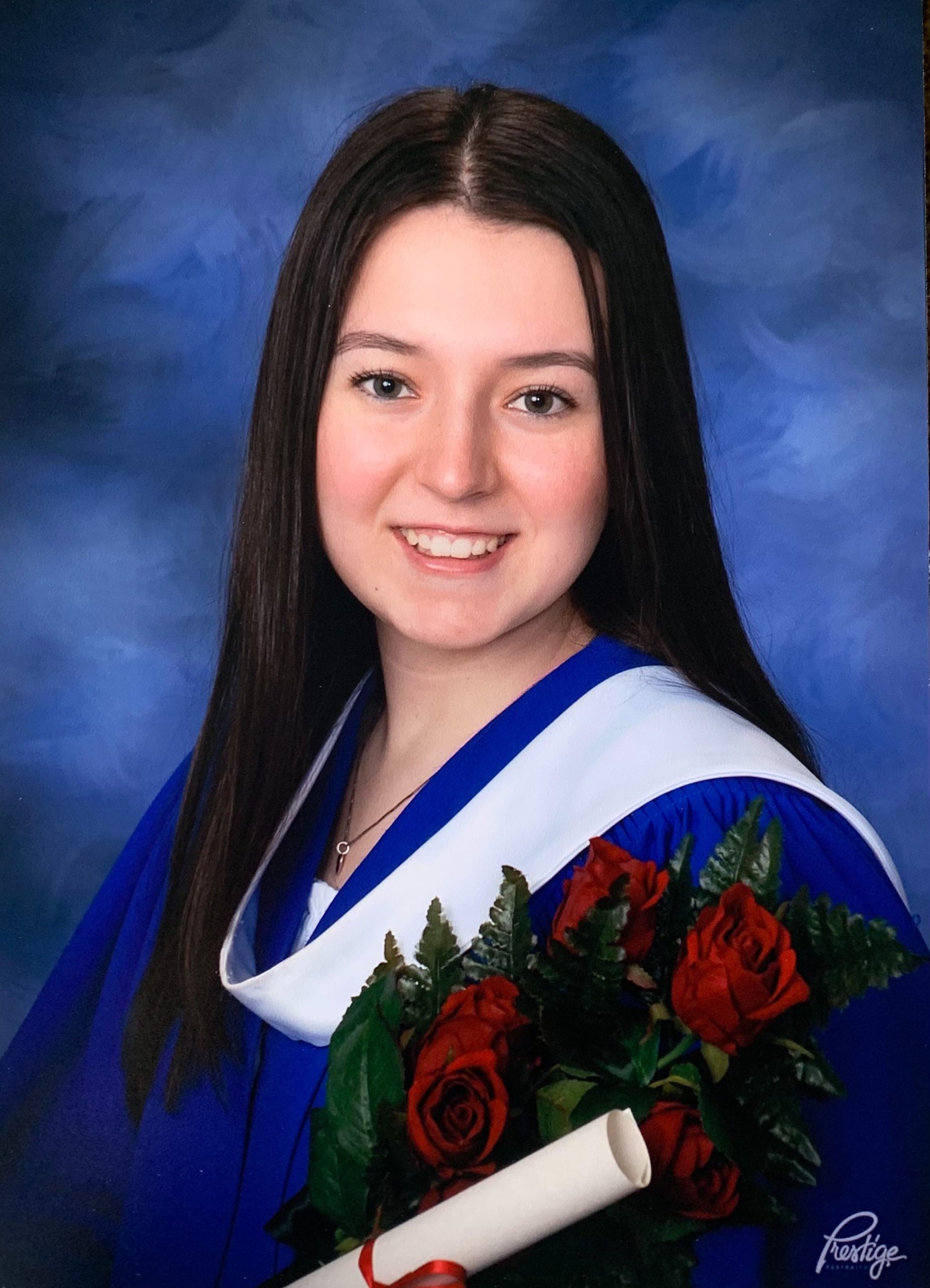 Keira Blackbeard
Keira joined Vista Virtual in Grade 8 as a way to allow her to focus on her athletic pursuits and still pursue her education. As a competitive tennis player, online school allowed time for training and tournaments and have provided Keira the opportunity to travel. Additionally, Vista Virtual's self-paced online format has allowed her to complete her studies no matter where she is in the world.
Her most memorable experiences include the first time she qualified for the main draw of a professional tennis tournament, her first main draw win, reaching her first quarterfinals in doubles, as well as traveling the world and visiting 15 different countries. Keira has benefited from learning about the cultures of the countries she has visited, and has met many amazing people in her travels, including one very special person. In addition to tennis, Keira enjoys painting, baking, and spending time with friends.
Keira would like to thank her parents for their support and encouragement to pursue her dreams, as well as the not so gentle reminders to keep up with her schoolwork. She also would like to thank the teachers and staff at Vista Virtual who have helped Keira on her learning journey, with a special thanks to Miss Seward, whose guidance to 'go deeper' helped Keira find her voice in her essays.
The pandemic has certainly put a halt to Keira's tennis, and she is eager for it to be safe to travel again so she can continue to pursue her dream of becoming a professional tennis player. However, the last year has also given Keira time to focus on her studies—her favorite subjects being Biology, Chemistry and English. Recently, Keira has discovered an avid interest in medicine, and she would like to pursue a medical degree in Europe after dedicating some time to tennis.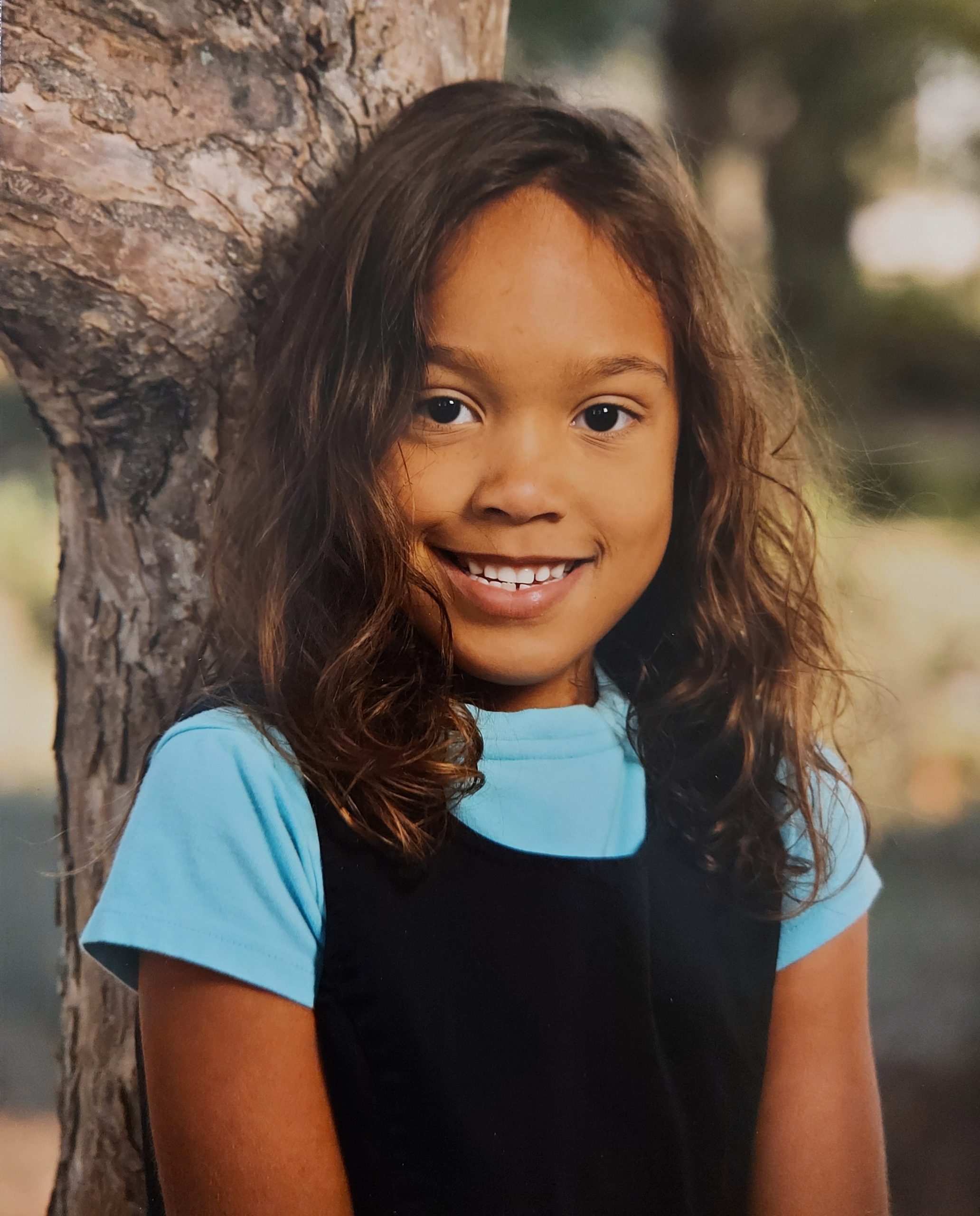 Montana Boucher
Montana joined Vista Virtual in her grade 10 year. She was diagnosed with a learning disability in math when she was in grade 7 which is why her most memorable achievement was taking math 30 and passing with a grade she couldn't even imagine she would get. Her favorite courses have been all of the psychology courses.
She would like to thank all her math teachers, you have helped her tremendously throughout the years and have helped her finally be able to understand math! Before coming to Vista Virtual Montana's math teachers didn't understand her struggling and instead they just pushed her through the course, but she finally understands math thanks to you guys. She would also like to thank Mrs. Karen Campbell for being the amazing psychology teacher that she is, She would like to pursue a degree in psychology and open up her own psychology retreat where people can go to relax and bond with animals.
Lastly, she would like to thank her family for helping her when she needed it and for pushing her to graduate.
Zoe Boyce
Zoe started with Vista Virtual in Grade 10 after leaving public school. She plans on attending Bow Valley College this September for a paralegal course. She'd like to thank her family for supporting her, and her aunt for helping her with her college applications.
Atlas Brown
Vista Virtual provided welcome consistency for Atlas's grade 12 year, amidst the uncertainty of pandemic restrictions on schooling and extracurricular activities. Throughout high school Atlas has enjoyed options such as band and outdoor education, participating in many local and international trips. As a member of the Stetson Showband, Atlas enjoys performing in the colourguard during Stampede. Accepted to University of Calgary next fall, Atlas will be pursuing a Science degree, majoring in Chemistry.
Teaghan Canty-Sapak
Teaghan started homeschooling in the first grade and switched to vista virtual in the last year of high school. She has enjoyed her math and science-based courses the most, especially algebra and physics, and is looking into engineering after a gap year. She would like to thank Melissa Reid, Risa Kawchuk, and her family for their support and encouragement. Teaghan would especially like to thank her mother, who has been her greatest teacher throughout the years.
Britney Chandler
Britney is a kind, caring, loving, and unique person whose interests include painting, singing, and reading. Britney chose to take Math with Vista Virtual so she could earn her high school diploma because she believes education is important. Britney really loves animals so would like to have a career in that field.
Amy Chiasson
This year was the most stressful time of her life but included her hardest and best work. Graduating an entire year earlier was a challenging goal, but one that tested her work ethic and drive. Along the way, Amy discovered her passion for chemistry and dreams of pursuing a university degree in a chemistry-related field.
She will always be grateful for the opportunities here at Vista Virtual School but is also glad to say goodbye to high school and move on to the other challenges and opportunities life has to offer. She is thankful for her parents and teachers who pushed her to be her best and for supporting her through this past year.
Myles Dalgleish
Grad is one of the most significant achievements of someone's life. After, people will explore the world and encounter endless possibilities.
Time, why did it go so fast? It felt like yesterday starting high school and making friends. From the seniors who stand ready to move on, faster into the complex world, prepared to face challenges. We all experience these inspirational moments that happened in high school and stay with us for life. As we look toward our future, Myles encourages his fellow graduates to take time and look for these moments. They'll be your inspiration for life. "Never lose sight for what you wanna be, strive to be the best possible version of yourself and inspire your world through positivity, caring and inventiveness".
Myles would like to thank his teachers and his parents for supporting and pushing him to be his best.
Alyssa Dollman
Alyssa attended Vista Virtual for her 11th and 12th years of high-school. She enjoyed most her English and Social Studies classes, as they connected to her love of history and classic literature. When she was in grade 10 she won first place in the regional Skills Canada Culinary Arts competition. Outside of school she loves reading, running, recreational writing, and experimenting in the kitchen. Moving forward she hopes to move to British Columbia and complete a Legal Administration course at Okanagan College. Eventually she would like to advance and become a paralegal.
Alyssa would like to thank everyone who supported her and helped her to succeed, namely, her teachers, her parents, her sister, and all the rest of her family and friends. She is excited to see what the future holds for her.
Eric Foreman
Eric took a big step in trying to secure his future when he signed up for Vista Virtual. Getting his diploma became his top priority, but he also knew that he needed to take classes that would teach him skills necessary for everyday life. This is why he took part in the Foods classes offered at Vista Virtual. He is proud of the achievements he made with every completed project, and states that the lemon pie recipe is one that he is excited to share with friends and family.
Eric would like to thank his girlfriend and in-laws for all the continued support and opportunities that they have given him throughout the years. Without them, he wouldn't have achieved what he has today.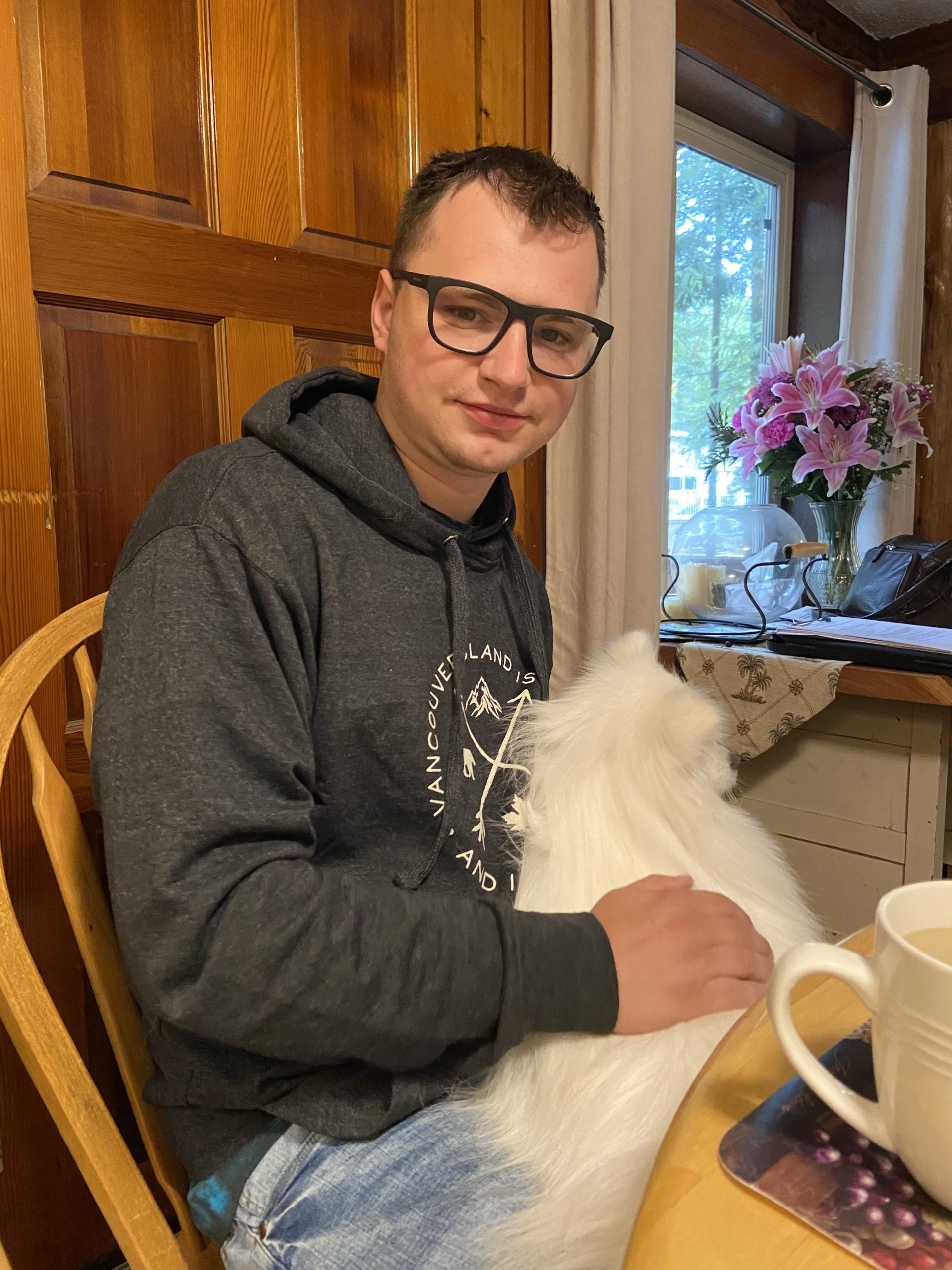 Piper Forgie
Piper has switched between in person and online distance learning throughout her high school career, finishing her last year with Vista Virtual School. She has overcome many obstacles in her teenage years; facing challenges with her mental health and having a baby at 16. Even with these challenges she persevered and worked hard to complete classes during periods of hospitalization, throughout her pregnancy, while also working part time.
Piper is forever thankful for her family's continuous motivation and support in her decisions. Piper is passionate about improving the mental health care system and will be attending the University of Victoria in the fall to pursue a degree in psychology. She is excited to move away from her hometown and make new memories with her boyfriend and son.
Amy Garth
Amy joined Vista Virtual school as a mature student looking to finish high school and get focused on her higher education. A business owner, a mom, an avid baker, and a pretty good gardener, Amy is hard working and very motivated. In the future, she hopes to get into more hands-on work such as art and carpentry or a mixture of both and perhaps one day turn it into a successful business all while living on a remote island in BC.
She is forever grateful for the immense support from her husband – Mike, son – Cameron, family and friends. She also sends thanks to all the teachers and workers at Vista for allowing the opportunity to educate from home and enjoy it. Amy looks forward to what the future holds and wishes the best to all the graduates today.
Zahra Hamilton
Zahra joined Vista Virtual School in 2018 because she wanted to learn at her own pace while having more time for extra-curricular activities and she was not disappointed. It is due to this flexible schooling that she was able to complete her high school diploma before her sixteenth birthday. Her most notable achievements also include becoming a member of the Alberta Minister's Youth Council and being nominated as a Schulich Leader Nominee. Zahra plans to pursue Computer Science in the hopes of contributing to the technological advancements of the world.
Throughout her high school years, Zahra received an immense amount of support from her high school counsellor and her teachers which helped her develop self-confidence and an attitude of perseverance. She is also extremely grateful for the continual love and guidance that she receives from her family. Zahra is excited to begin this new chapter of her life and wishes her peers the best of luck in all their endeavours. Congratulations to the class of 2021!
Colby Krupp
Colby started with Vista Virtual in Grade 9 when he enrolled in a hockey academy. Leaving mainstream school behind him gave him the opportunity to pursue his passion of intense development in hockey while still being able to complete his studies. Colby found the flexibility in his schooling allowed him to work both academically and athletically toward his goal of attending college as a student athlete.
Being able to focus on hockey when needed while still completing his studies has paid off in spades for Colby. He is headed to Michigan in the fall to pursue a degree in Business. He was recruited to their program to play hockey and his grades were good enough to get him accepted into the college. The one-on-one attention that Colby was able to receive at Vista Virtual enabled him to improve his marks and help make university in the States affordable. The need for independent study that is necessary at an online school has prepared Colby for the independence that will be required when he gets into his university courses.
He is confident that he will be successful in his future thanks to the discipline he developed while at Vista Virtual.
Spencer Little
Spencer Little is looking forward to his major in Policy Studies this upcoming fall at Mount Royal, He also is hopeful that he will be able to attend his classes in person.
Spencer joined Vista Virtual in the fall of 2020 as he and his family were worried about the (for the time) high covid numbers. Spencer has enjoyed the challenges that online school has posed, including discipline and organization, he has also enjoyed the opportunity to take more time on a project that is of particular interest to him, especially in Art class. Spencer's favorite class that he took during his time at Vista Virtual was art as he enjoyed the flexible structure of the course as well as the knowledge and insight gained from it.
Spencer is thankful to all the Vista Virtual's staff's hard work during this uncertain time.
Cheyanne Lofstrand
Cheyanne joined Vista Virtual School this year to get her high school diploma. She attended Edmonton Christian School for most of her education. Throughout her school years she enjoyed taking violin classes as well as being a part of her school band. The instruments she played were the clarinet, guitar, and violin. She would get better marks in band class than any other class. Cheyanne has a funny disposition about her, always making people laugh. She is generally shy but when she gets to know people, she will show you her comedian way.
Cheyanne loves animals, and they love her. Her biggest dream was to grow up and to become a veterinarian, except she couldn't get past putting sick animals down. Cheyanne currently works at a water and sewer construction company as a packer operator and laborer. Eventually she wants to move up and become a main line excavator operator. Cheyanne learned a lot about herself throughout the year and the courses she took brought out a side of her that she never knew she had.
She would like to thank her family and friends who showed her unconditional love and support throughout her time on online school. She would also like to thank her teachers (Christina Waller and Shelley Grey-Sortland) for their guidance and support to helping her achieve the courses and completing high school.
Rover M.
Prince has future plans to become a nurse like his mother, providing for and protecting other people is second nature to him. He hopes he can fill in their shoes and become courageous and hard working. He would like to thank Mami, Papi and Yna for their love and support and giving him the drive to keep on going even though online school has been a tough fight for him.
Natalie Moore
Natalie joined Vista Virtual School 7 years ago, after she was diagnosed with Irlen's syndrome. Vista Virtual has proved that through hard work and through her struggles she was able to graduate. She finished her final year of school with no actual plan other than wanting to find a tattoo apprenticeship. She is hoping to eventually have her own tattoo shop in the future.
Throughout school her favorite classes were Art and Psychology. She is just glad to be done with school now, however she is going to miss the amazing teachers she has had throughout this journey. Her favourite part about homeschooling was that she could wear pajamas every day as well as the field trips she attended.
Natalie would like to thank her mom for helping her through the years and making sure all of her work actually made sense. Even though this isn't a conventional grad, all us graduates of 2021 should be proud of our accomplishments.
Jade Peterson
Jade joined Vista Virtual at the beginning of her grade 12 year. She never enjoyed going to school in person and made the decision to make the switch. Vista Virtual School helped her thrive in all of her classes, and gain a sense of time management and responsibility. Vista Virtual also helped Jade find her passion in psychology. When she does go to post-secondary, Jade wants to go into some form of psychology while helping others. She has never seen her grades this high before and has never been so interested in classes until now. This school has helped her minimize distractions, while being 10 times more efficient.
Jade is excited to finally graduate. She wants to thank the teachers she had and her family for believing in her and helping her push herself to succeed. Jade also wants to thank the school itself. She is proud of herself for making this decision. She's finally here!
Abraham Properzi
Abraham Properzi is a student who does well academically but also has a love for athletics. He has had the opportunity to compete on basketball, golf, and badminton teams, where he participated in provincial sporting events, prior to COVID. Although he is highly passionate and excels in his math and sciences, he absolutely LOVED writing in-depth assignments for Miss Seward in English, taking about a week to complete them. Abraham is excited to start his next step in life; he has been accepted and enrolled into MacEwan University for a Bachelor of Commerce degree.
He is very thankful for Vista Virtual and their amazing teachers for being a part of his journey, helping him achieve excellent marks and his high school diploma.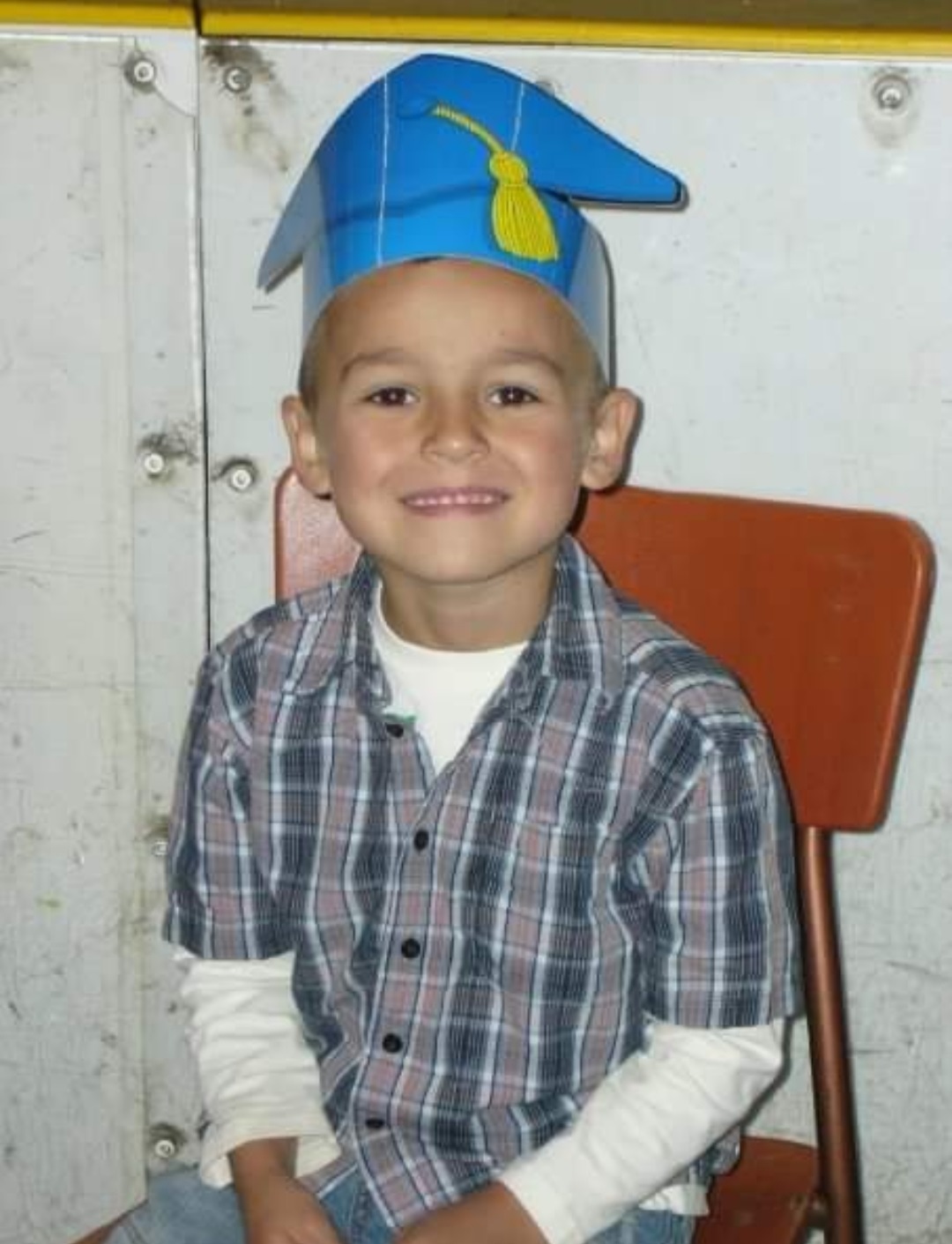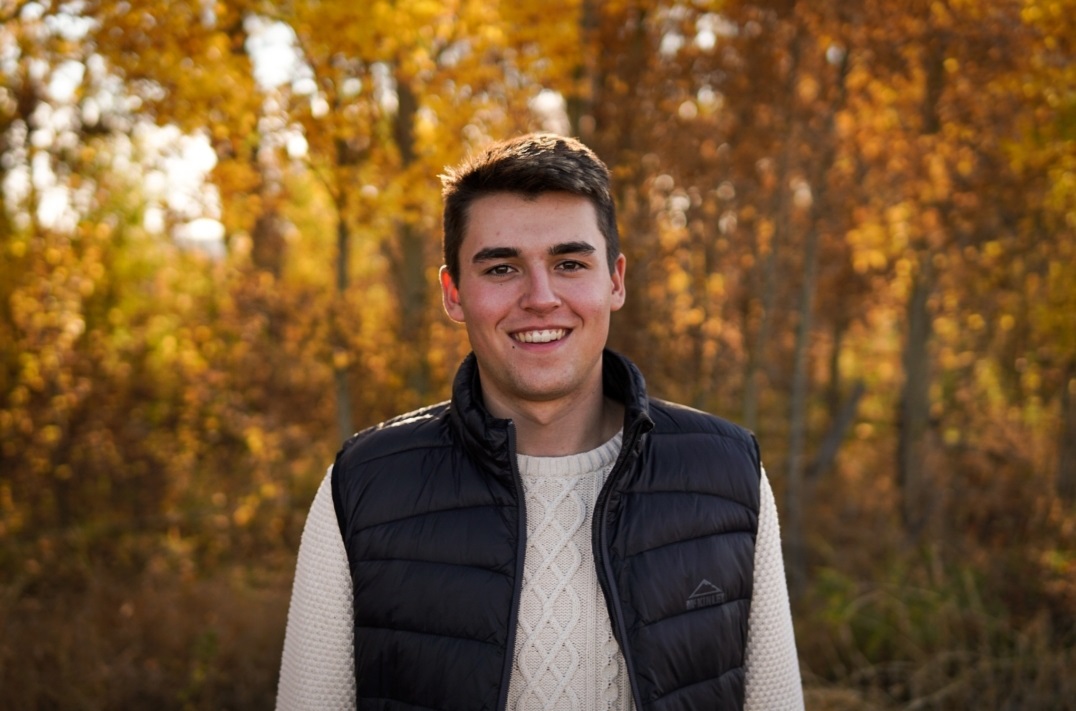 Andrew Robertson
Andrew joined VVS this year. In the fall when he found out masks were mandatory at school he thought working from home was a great option.
In his previous years of school he enjoyed being a part of school teams. He always loved basketball and in high school added rugby to his list of loves. This year he has shifted from the court and field to the ski hill. VVS gave him more time on the hill than ever before. Andrew is usually quiet and reserved but when he is on skis his confidence soars and he flies through the air upside down. He doesn't have a large list of wants but when he does want something he doesn't rest until he has it.
Andrew is starting school in the fall at the University of Calgary where he'll be pursuing an Engineering degree.
Jesse Rosner
Jesse transitioned to Vista Virtual in his second semester of his grade 11 year; ahead of the online trend that COVID brought not long after. VVS was able to alleviate some of the difficulties surrounding challenging circumstances in multiple areas of Jesse's life, offering him flexibility which he was able to use to his advantage. This became especially valuable throughout Jesse's time as a regular patient at the Surgery and Complex Pain Clinic at the Alberta Children's Hospital.
Because of health challenges that came to fruition as a result of this, completing PE 10 as part of his graduating requirements was something Jesse showed up to with strength and perseverance. Jesse carried this work ethic with him through every single one of his classes, and his dedication to completing his studies resulted in an abundance of time to pursue his passions. Jesse mixed, looped, and edited guitar covers, began volunteering at the food bank, got a job, and purchased a 1981 Volvo 244 which he is restoring and transforming into a high performance drift machine.
In addition to this, Jesse also joined the fire cadets program, which has now led him to obtaining a position as a junior volunteer firefighter. Jesse's initiative to self-teach is inspiring, and because of this he has soared through online school. If Jesse doesn't know how to do something, he researches it until he becomes so competent that he could teach others. He is a leader whose character and integrity are inspirational. Jesse recently underwent another major surgery but has not let that stop him from completing high school with an amazingly positive and humourous outlook on life.
Jesse plans to continue as a junior volunteer firefighter in hopes to pursue a career as a full-time firefighter. He will also be enrolling in SAIT's Automotive Service Technology program to further develop his knowledge and passion for vintage Volvos.
Solomon Ruhaya
Solomon Ruhaya is a 6'0″ basketball player who loves the game; he and his team won second place at the SMBA championship in 2016. It was all good up until 2018, but when things start to fall off he was forced to get out of the school system all these years up until 2021. He is now almost finished to get his diploma to be able to have a future, and not get on the wrong path.
Solomon joined Vista Virtual School because he had to work at times to be able to have income, and because he was not the same age as other students would be in the Chinook learning system. He is a good person who has the work ethic for a better life; he is doing courses like math which he likes to get in SAIT. Solomon in his grade 8 year back in 2014 had the best year, he was a good student and had many fun events like camp, dance, basketball season in where he won his first medal, and his graduation. Now since then he is back on track in 2021 with an optimistic dream of getting into an emergency response program. He is hoping that his work ethic and drive can get to that position someday if not then any other program at SAIT.
Solomon Ruhaya is truly excited and honoured to be in this moment right now. All the adversity he dealt with in his life was motivation to get to this point. He is thankful to his brothers, family and work ethic to be here.
Ricaela Stieben
For Ricaela it has been a great privilege to attend Vista Virtual. As a Canadian living in Bolivia, she was so grateful to have found this online school where she could continue high quality education. She has enjoyed expanding her knowledge on topics that are useful in everyday life and is thankful for the skills she has achieved, especially in writing.
Ricaela would like to thank the principle, counsellors, and teachers who were always ready to help and motivated her to become the best she possibly could.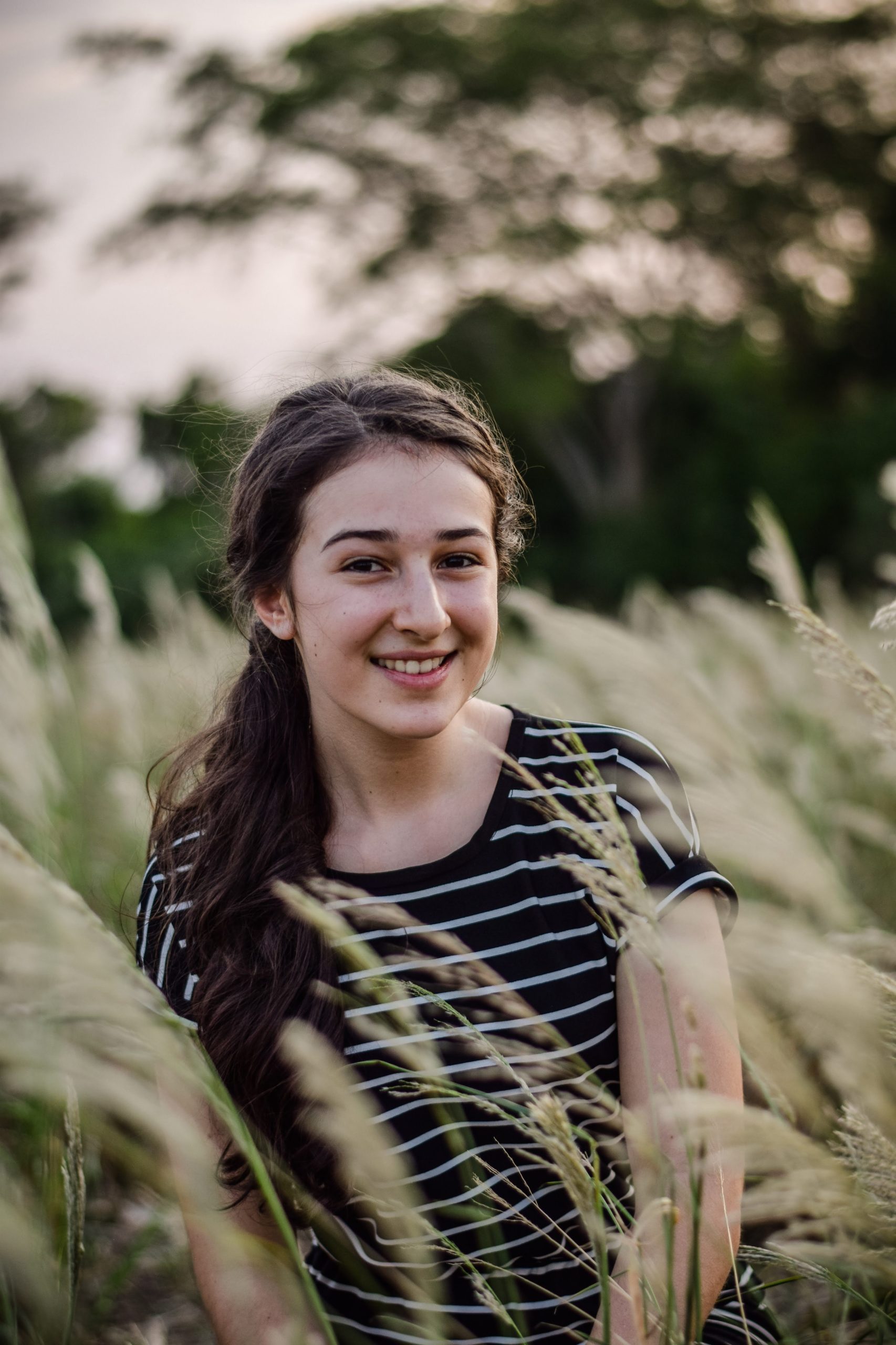 Anna Stringham
Anna joined Vista Virtual after the pandemic changed the experience of an in person learning environment. She particularly enjoyed biology throughout high school and is looking forward to going to University of Alberta for a Bachelor of Science in Agriculture. The past year challenged her to become more creative in how to make money and helped motivate her to start a car detailing business that kept her busy during the summer months.
During her free time Anna sings karaoke, reads, and spends time with her nieces and nephews. She thanks all the teachers at Vista Virtual for their efforts and support, and wishes everyone a happy summer!
Brady Tate
Brady is the type of person you can easily call a friend. He is always willing to help others from all walks of life. He has been with Vista Virtual School since Grade 8 and he is a very-hardworking individual both in and out of school.
He left a brick-and-mortar school due to bullying and anxiety and since joining VVS his grades have improved drastically. Some of his favourite courses consists of Phys Ed, Social Studies, English and Law Studies. His most memorable moment in school was receiving the Citizenship Award in Grade 9 and outside of school was becoming the Alberta Singles Bowling Champion in 2014. Recently, Brady has made the big move to Vancouver, BC to continue pursuing his future goals and dreams of becoming a successful actor.
He has so many people he would love to thank but to avoid a long list…he would like to thank all the teachers and staff at VVS for helping him to achieve his learning goals, his family for always being there to support him in any choices he makes. He would also like to send a special thank you to Mr. Osterhold for being there with him since the very beginning and always knowing how to put a smile on his face, and to Andrea Robin, she has helped him so much over the years and he wouldn't be where he is today without her.
Wishing the best of luck to all VVS graduates, teachers, and staff in their future endeavors!
Amanda Teixeira Fulco Leite
Amanda joined Vista Virtual School in Grade 11. She is very grateful for the opportunity to finish her studies because without Vista Virtual she would have to temporarily stop her studies.
Amanda's most memorable achievement is finishing her courses online with awesome grades. Amanda's favourite subjects were math and physics because numbers always made sense. But by the end of grade 12, she created a soft spot for English and Social as well, because of how amazing the teachers were. The most important thing Amanda learned with Vista Virtual is that you can achieve anything, you just have to work hard and put your mind to it.
Amanda plans to attend SAIT this fall, she got accepted into the Mechanical Engineering Technology Program. She would like to thank her family, friends and teachers for pushing her hard and supporting her through it.
Lily Tejada Garcia
Lily was a former elementary school student with Vista Virtual, but rejoined again in Grade 12 so she would have time to focus on work, especially during the pandemic. Being a student at Vista Virtual allowed for her to be flexible in a lot of new ventures, and not have to give up the things she was passionate about.
She was able to successfully jump into her career as a makeup artist before graduating. Lily also started a cosmetic business which, while still in its rebranding process, she would not have been able to do if she had attended traditional high school. While her career may not focus around the likes of Science or Math, Lily is thankful that she was able to get through high school in the most effective manner possible for her busy life, and now has the confidence to build on her career.
She plans on attending hair school later on in the year in order to broaden her opportunities. One of her goals in life is to help people embrace their passions and be content with their lives, or at least the direction of which their lives are headed.
Darrien Wagner
Darrien joined Vista Virtual due to the pandemic and the conditions she was put in. She had a rough start trying to teach herself how to learn on her own but adapted and made it work. Her grades have become better since she started VVS in the fall and she thanks all the teachers and staff for their dedication to this schooling program.
Darrien has learned that it is extremely important to be confident in and dedicated about what you're doing even if you don't know where you're going. Doing online school has allowed Darrien to be away from classroom distractions, (although there are still distractions at home as well) which has allowed her to find herself as a person and find what she enjoys in life.
Darrien intends to pursue a Bachelors degree in the Arts focusing on Psychology which will hopefully lead to a PhD one day. She wants to thank her family and friends for believing in her when she didn't believe in herself and the teachers who supported her throughout the years of schooling, which are now complete.
Sam Woods
Sam joined VVS for grade 12 in response to the impact of the pandemic. He is very appreciative of the support from the great teachers, markers, and his family in helping him successfully complete his senior year of high school. Sam is an elite basketball player and even through the pandemic closures has maintained his focus on becoming a better athlete. Sam will be attending Western University in the Fall of 2021 to study Business and is looking forward to in person classes again.
Sophie Yasenchuk
Sophie joined Vista Virtual School in 2018. She is very thankful for the patience and help from the Vista Virtual School teachers and staff who helped her get where she is today. In her experience with VVS, she learned independence and perseverance.
Sophie's favourite subjects are English and Social. She loves reading and writing, and spends most of her time out of school reading novels and writing fiction. She has written one book and is currently working on another. She hopes to major in English at university and pursue a career in writing. She also does a lot of volunteering in costume at Heritage Park Historical Village. She loves working with the kids at day camps there and teaching the public about the historical houses.
Sophie would also like to thank her parents for their continued support and encouragement in getting her to graduation. She loves them very much. She also wishes all the fellow grads well in the future!
Congratulations to the VVS Class of 2020!
Sebastian
Sebastian ended his grade 11 year with a 54% average, but by the end of grade 12, however, Sebastian ended with a 94% average in all the difficult subjects and Vista Virtual School made this possible. The teachers and staff, who went above the call of duty, helped Sebastian along the way countless times, even after hours and weekends, and he would like to express his deepest gratitude for their support, encouragement and incredible skill levels. Those who made this possible include his amazing counsellor, Andrea Robin and exemplary teachers Kerry Smith, Murray Jarman, Joy Trick and Tanya Cole. A special thank you to the Assistant Principal, Treena Bradbury, for compassionately allowing Sebastian to eat in her office while writing six-hour exams to keep up his blood sugar levels. Sebastian would like to take electrical engineering after a gap year, filled with traveling, working and some much-earned leisure time. Once again, Sebastian would like to thank all the teachers, staff and his parents for helping him to not only achieve, but exceed, his goals. Vista Virtual School is truly the best academic experience Sebastian has ever encountered because they provide the environment needed for one to do their very best work. Vista Virtual Schol is a rare institution where the teachers and counsellors put their whole hearts into their students and make great sacrifices to see them reach their goals. Thank you Vista Virtual School!
Rasveen Gill
Rasveen is planning on taking a Bachelor of Science at the University of Calgary this fall for natural sciences. Through the past few years, she learned more about herself and discovered new interests than she ever did before. Such as her new passion for model un and reading. This only helped turn her into a better version of herself. The biggest lesson she learned is to really learn from her mistakes so she can become stronger and wiser because every day is a new opportunity to lay an impact on herself and others.
Emeli Glidden
Emeli is proud to have graduated high school with honours, a feat that she has maintained throughout all the years of her schooling, which began when she taught herself to read at four years old. Emeli has never been one to shrink away from a challenge, always striving to put her best work forward in all that she does. Emeli has always loved writing, and hopes to one day join the ranks of Canadian authors, becoming a successful writer. Emeli would like to thank her mom, first and foremost, for always being her biggest supporter, and also all of the teachers that helped to inspire her career goals. Emeli is excited to embark on all the new adventures that life holds, eagerly anticipating this new chapter of her life.

Julieanne Lewis
Julieanne joined Vista Virtual School in the year of 2017 when she moved to Calgary, Alberta to finish her remaining years of high school. Julieanne likes to spend her time with family, go to the gym with her sister, walk her dog and watch Friends for the millionth time in a row. Julieanne is most proud of receiving a merit award, top marks in CALM class and now her high school diploma. Her future plans are to become certified in cosmetology and to start a makeup page on social media to show her passion as well as studying graphic design. Julieanne would like to thank her teachers, her family and friends for the support throughout the years.
Kailee-Ann P.
With the world turning on its head, Kailee-Ann was and is grateful to her teachers at Vista Virtual and ADLC who wouldn't allow her to fall behind in her courses, and who pushed her to succeed during these trying times. She would like to make a personal thank you to Andrea Robin for always being there to help her and push her to be more than what she was. Kailee-Ann has already been accepted into the Alberta University of the Arts for this coming fall semester and plans to become a graphic designer. While the state of the world both now and in the future is difficult to predict, Kailee-Ann is ready and willing to see what the future holds and face it head on.
Nancy Wilson
Nancy is a bright young girl who finds joy in everything that she does, everywhere she goes, and in everyone that she meets. Throughout high school, she has worked tremendously hard to achieve the things that she is proud of today. Nancy has, throughout the years, worked as a department lead at her job, volunteered her extra time to give back to the community and be the change she wants to see in the world, and maintained exceptional grades- enough to name her the valedictorian of her high school graduating class and amongst the top 5% of applicants to the university she had applied to. In the fall, Nancy will be attending the University of Alberta to begin her adventure towards a Bachelor of Education. Nancy hopes to, in the future, be able to help support children of all different sorts feel included and valued as her teachers did for her throughout school. 
VVS Valedictorian Speech by Nancy Wilson
Hello to all,

I used to dream of being named valedictorian. Something about it just sat right in my heart; however, I definitely overlooked the speech component. 

When we were younger, we used to look at high schoolers in living awe. They had it all: they had intricate social lives, some could drive, some had jobs, some travelled- and they did all of this on top of their schoolwork. 

We may have been captivated by these freedoms and privileges that we saw in high schoolers, but we were also daunted by their responsibilities of writing essays, studying for midterms, and doing trigonometry homework. 

But look at us now- we made it through all of that. We learned so much throughout these years; we learned from textbooks, teachers, peers, and ultimately from ourselves. We all proved to ourselves that what we once thought was daunting, was achievable and that we were able to accomplish it. We accomplished more than graduating high school; through this experience we learned so much about ourselves, our world, and our unique places within it. 

In the words of Spiderman's Gwen Stacy, "Make [your life] count for something… What better way is there to live?" Perhaps our superpower in life is to be the unique person that we were meant to be. 

I want to thank all of the teachers and staff at Vista Virtual School for being there for all of us- even if not tangibly. Rest assured that we will take with us all of your support, guidance, and teachings in our futures- although I can't promise that I will remember the quadratic formula. 

To the parents of the graduating class, I wish the warm hug of happiness and pride finds you as you watch your child graduate. You knew this day would come, perhaps you didn't think it would be so soon, but you have helped and supported us every step of the way to get to this point- we thank you. 

And to the graduates, I want to congratulate each and every one of us and our efforts to get here. It may not have been the easiest ordeal, but we made it. Continuously believing in ourselves and never giving up afforded us the opportunity to press on and achieve this great accomplishment of graduating. 

Although we enjoyed the moments that we have spent as high schoolers, we hold in our hearts the knowledge that these moments of glee are bountiful in our futures as the unique individuals that we have become have afforded us all of these moments. It may feel like we are saying farewell to high school, but we are really saying hello to the bright futures that high school has prepared us all to enjoy.