Dominick Gallo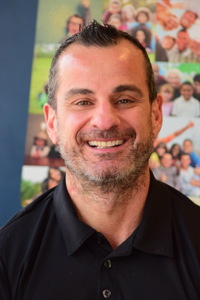 My name is Dominick Gallo and I am the Academic Counsellor and Off-Campus Coordinator with Vista Virtual School.
I have been an educator since 1995, having taught various subjects at the junior and senior high levels, in both traditional school settings and online. I have also worked with Alberta Education in the areas of assessment and test development.
In my current role with Vista Virtual School, I am responsible for full-time students living in Red Deer and north in the province. I have a long history in distance education, and I look forward to working with Vista Virtual families. Ultimately, I wish to help all students find a path in which they can be successful!
Outside of work, I love spending time with my family, playing hockey, workout and cheering on my favorite hockey team. Go Oilers Go!!
I look forward to working closely with many of you.