Is Online Learning Right For Me?
If you are interested in online learning and want more flexibility in your education, it is important to know what characteristics successful virtual learners possess. Check out the rest of this page for an overview of the typical course structure based on your grade level, as well as the key traits of our most accomplished students at Vista Virtual School. Note: online learning may not be suitable for students who prefer immediate face-to-face interactions.
VISTA VIRTUAL SCHOOL STUDENTS….
ARE INDEPENDENT LEARNERS

Successful students at VVS are self-starters who prioritize their schoolwork by completing assignments on time and contacting course teachers with questions. They take responsibility for their learning and attempt to understand material on their own before seeking clarifying questions from teachers, recognizing that responses may take up to 24 hours.
TAKE RESPONSIBILITY FOR THEIR EDUCATION
Successful virtual learning students possess critical qualities such as organization, motivation, self-discipline, and goal orientation. They establish schedules that allow them to meet deadlines and actively participate in all course activities. To succeed, they allocate at least five hours per week to online coursework for a core or five-credit course, and full-time high school students should spend 30 to 40 hours per week on school work.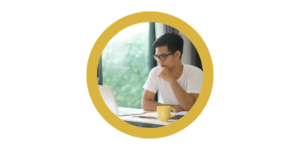 ARE PROFICIENT READERS

Our online classes are reading intensive; students are expected to learn critical information from their texts and online materials to apply to their assigned work. Before starting their courses, students must pass the VVS E-Learning course (COM 1255).
HAVE BASIC COMPUTER SKILLS
To succeed in online learning, students should have basic computer skills, including proficiency in email, Microsoft Word, and navigating Learning Management Systems (LMS). Online classes rely on non-visual methods of communication, such as written assessments and class discussion threads, so students should be comfortable with this alternative method of participation.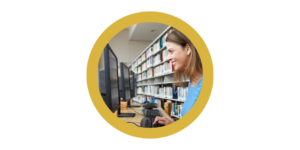 PERSEVERE IN THE FACE OF OBSTACLES

To succeed in an online learning environment, students should plan for unexpected issues such as computer or power failures and ISP server crashes. Solutions include accessing a friend or relative's computer, using a computer in a local library, and saving all online classroom work to a flash disk or external drive to avoid losing work due to hard drive crashes.
ARE EFFECTIVE COMMUNICATORS
Successful students in the online learning environment exhibit high levels of respect and property behaviour, including appropriate communication with teachers. They recognize that expressing anger and frustration towards course teachers is inappropriate and similar to unacceptable behaviour in a traditional classroom.
Please contact our academic counsellors at vvcounselling@pembinahills.ca to learn more about Vista Virtual School and determine if it is the right fit for you. If you fit the description above, we encourage you to register!
Note: some content from this page was adapted from the Fairmont State University Characteristics of a Successful Online Student.