Steven Kaplan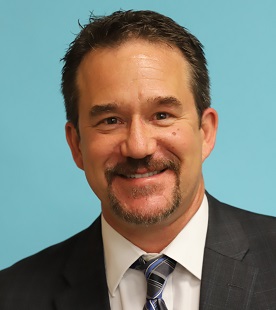 My name is Steven Kaplan and I am very excited to be taking over the role of principal at Vista Virtual School for the 2021-2022 school year!
While I was technically born in Edmonton, I have lived most of my life in Barrhead and consider the town home. I am a graduate of Barrhead Composite High School and hold a bachelor's degree in physical education, an after degree in secondary education, and an MEd with a focus on leadership and school improvement, all from the University of Alberta.
I began my teaching career in southern Alberta before moving back to Barrhead in 2004, where I taught at Barrhead Composite before accepting my first administrative assignment as associate principal at Fort Assiniboine School in 2007. Since then I have served as principal for Dunstable, Westlock Elementary, Barrhead Composite High School, and the ADLC, while also chairing the district's professional development and district recognition committees.
I live in Barrhead with my wife and two children, where I enjoy an active outdoor lifestyle that includes fishing, mountain biking, skiing, and a variety of sports. I am active in the community as a coach for school and community teams (minor hockey and baseball) and am active in my church. My career mission is to "support others to be the best version of themselves" whether it be with his family, students, or the people I work with, and I believe the foundation of this is in relationships.
I very much look forward to meeting you all this year!